Okay, admit that you want to read the book
➜Amazon: http://amzn.to/2asx5S1
➜iBooks: http://apple.co/2llsJ4L
➜Nook: http://bit.ly/2l9K5zk
➜Kobo: http://bit.ly/2lSJ39U
➜Smashwords: http://bit.ly/2kUq3dv

Enjoying a book I hated, I don´t get it either. My excuse is not enough coffee.
I am reviewing all three books together as I feel this should have been one book.
There are so many things wrong with this series but something about the story made me want to read all three. This was painfully awful and at the same time it wasn't, there is so much potential in this series to make it great but as it stands it is unexceptional.
So let me start with everything I did not like about the books.
This book desperately needs some serious TLC in the editing department, and I'm not just speaking about the typos and grammar issues. Content wise the author would have greatly benefited from a good editor to give insight on the flow of the story and character development. The author claims that this was a new edited version, fire your editor and find somebody competent.
Syssi, the main character is a coward. Annoyingly so. She supposedly has premonitions, very accurate ones at that. Yet, throughout the book she gets two bad feelings. This was the only thing that made her interesting, the first three pages of the book were what got me interested and this was an important aspect. It was so disappointing that this "minor detail" only gets mentioned as her supernatural ability and not actually explored in the plot or to enrich her character. Seriously author?
Her inner self lamenting monologue is excessive and infuriating; she is insecure in the beginning of the book and remains so until the very end. AGH!!! Please give the girl a pair of balls! Work on character development and for pity's sake make her something better than she was when we first met her.
Then there is her obsession with saving money, I'm all for smart spending and avoiding unnecessary expenditures but the character was beyond obsessed, every time money was mentioned I wanted to scream in sheer anger at how absurdly ridiculous she came across (there must be a more appropriate adjective to insult her but it's not coming to mind right now). I skipped any conversation that included money. Author your character requires serious therapy.
Kian is a two thousand year old immortal, with the mentality of a teenage boy from an ultra conservative family that has never seen beyond the walls of the village somewhere in the dark ages. He never does anything that marks him as alpha of his clan, fighting is done by others, with the exception of scaring the crap out of a kid and biting the insecure money obsessed female. This guy can morph into any shape he desires, but does the author exploit this? Not once, there is not one scene that shows the beast and how bad ass he is. So sad.
The author pays too much attention to secondary characters in these three books. Should they be excluded? Absolutely not, they should however have been integrated in a different manner without focussing on them.
These three books should have been one book, Kian and Syssi's story, introduction to the secondary characters, their presence but focus on the two main characters' story.
I reached the end of book 3, the last of Kian's and Syssi's story and guess what? There is no ending! No ENDING!
How do you tell a story about two people for three books and come the end of book three and there is no end?
FRUSTRATING as HELL!
I will not be reading the remaining books; I sincerely hope the author reconsiders these first three books. Rewrite them, make one book, focus on your two main characters, give the story a beginning a middle and an end. Reconsider character development, surely Syssi does not need to be such an insecure creature throughout the book, does she?
Think about including her gifts of premonition, use Kian's badass gifts and make him more the alpha and the immortal you kind of expect a two thousand year old creature to be.
So why did I read it and am giving these books a reasonably decent rating with 3 stars despite all of the above?
Because for some screwed up reason beyond mortal comprehension I actually enjoyed them. Overall the concept of the story is good, the secondary characters are interesting enough to warrant further development and with a good editor these books could truly be compared to the Black Dagger Brotherhood. As they stand, I am sorry to say but they are so far behind that the BDB are not even within their sights.
I received an ARC of this book for an honest review. However, that said, this book is the final and refined product of a weekly serial that is posted free online by the Ilona Andrews duo on their website Innkeeper Chronicles – Free Fiction from Ilona Andrews
Fiction, especially urban fantasy in the first person is not my favorite form of reading it, mainly, because it is so difficult to do it properly. There are a few exceptions however, and Ilona Andrews nails it every time in every book. The writing is fluid and in constant motion, in this case from Dina DeMille´s point of view.
Dina does not tell you story, she shows you, you can see and feel the story. Descriptions are detailed but manage to avoid being lengthly and tedious. The characters are complete with flaws and strengths making them authentic even though they are supernatural or alien. No two characters are the same or even similar in their personalities.
This book was surprisingly emotional, there were parts that made me laugh, who would have thought that Arland had a sense of humor? "Are you going to war Lord Marshal?" "No, I was attending a formal dinner. They make us wear armor to these things so we don´t stab ourselves out of sheer boredom."
We get to meet Dina´s sister Maud and her niece Helen. I´m a mother and if Helen was my kid I would be a warrior too. Their relationship is interesting and it develops throughout the story. Maud´s relationship with Arland is feisty and fun to watch the battle of wills.
New worlds, new species and once again Dina and Gertrude Hunt find themselves in a sensitive situation once more. There is plenty of action and some serious "kick ass" fighting, love the swords. And Wing, must confess that I have a soft spot for Wing. Cute creature.
Speaking of Gertrude Hunt, that is one of the most amazing characters, yes the inn is a character, it feels, yawns (which I found amusing) and has a life of its own. Ah, now comes the "Grab your Tissues" moment, the seed. Let me say that this is pathetic, but never have I ever felt so much sorrow and sadness for a seed. As much as it costs me to say this, I did spill a tear or two for that seed.
Moving on, Sean, well yes, Sean loses control once or twice. Okay fine, a few times but he is after all a wolf and the development of his relationship with Dina is smooth and natural as it should be, nothing is forced or rushed. Everything about them happens when it should.
My question is about the cat, "Who the hell is Sebastien North?"
Book will be available on December 20th
I
Source: https://www.goodreads.com/blog/show/608-famous-authors-who-were-not-fans-of-other-famous-authors?utm_source=facebook.com&utm_medium=editorial&utm_campaign=famousauthorinsults
Have you ever felt like some famous writers are a little overrated? Well, you're in good company—other famous writers felt the same way (and were neither polite nor cautious about expressing it). Enjoy our favorite author-on-author insults below!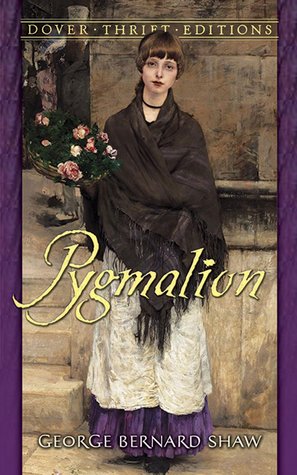 Not a fan: H.G. Wells
"An idiot child screaming in a hospital."
Not a fan: Vladimir Nabokov
"As to Hemingway, I read him for the first time in the early 'forties, something about bells, balls and bulls, and loathed it."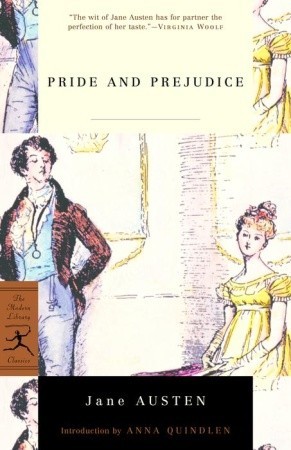 Adventures of Huckleberry Finn
by Mark Twain
Not a fan: William Faulkner
"A hack writer who would not have been considered fourth rate in Europe, who tricked out a few of the old proven sure fire literary skeletons with sufficient local color to intrigue the superficial and the lazy."
Not a fan: D.H. Lawrence
"Nobody can be more clownish, more clumsy and sententiously in bad taste, than Herman Melville, even in a great book like Moby-Dick…. One wearies of the grand serieux. And that's Melville. Oh dear, when the solemn ass brays! brays! brays!"
by Ezra Pound
Not a fan: Gertrude Stein
"A village explainer. Excellent if you were a village, but if you were not, not."
Not a fan: William Faulkner
"He has never been known to use a word that might send a reader to the dictionary."
Not a fan: Ernest Hemingway
"Poor Faulkner. Does he really think big emotions come from big words?"
Not a fan: Stephen King
"Both Rowling and Meyer, they're speaking directly to young people…. The real difference is that Jo Rowling is a terrific writer and Stephenie Meyer can't write worth a darn. She's not very good."
One of my favourite books is free on Amazon.
This is such an amazing read and Niki Slobodian is the woman you want to be, well not the unemployed and broke one but the kind that saves herself.
Between the Devil and the Deep Blue Sea
Between the Devil and the Deep Blue Sea (The Niki Slobodian Series Book 1)
Kindle Edition
Niki Slobodian sees things – things that aren't supposed to be there. Labeled an Abnormal by New Government, her name is tacked onto the Registry, which seems to be getting longer these days. Now she can't work or she'll end up the same place as her father: in prison. But with no money coming in, Niki's getting desperate.
So when a mysterious client offers to get her off the Registry in exchange for taking his case, Niki jumps at the chance. All she has to do is round up a homicidal Dark that's escaped from Hell and is cruising around the city in borrowed bodies. The murders are piling up, with Niki's notorious father somehow involved, and Niki's running out of time. And it seems the Dark isn't the only thing that escaped…
Clearly I´m not an author but I am still trying to write that book to scratch the item off my bucket list. A book that will never be published mainly because it´s work in progress, much like the Sagrada Familia in Barcelona, an ongoing project that will probably take me a hundred years or more to complete.
The big difference being that Gaudi created a true masterpiece, the Sagrada Familia is not just a cathedral, that whole structure and everything within it´s wall, and outside, is a work of art. The only similarity between my work and Gaudi´s is the time invested in it and let´s be honest, his time was extremely well invested.
So for those who are authors, that have finalised a book, even if you haven´t published, if it took you long to write it, who did you blame, if anyone?